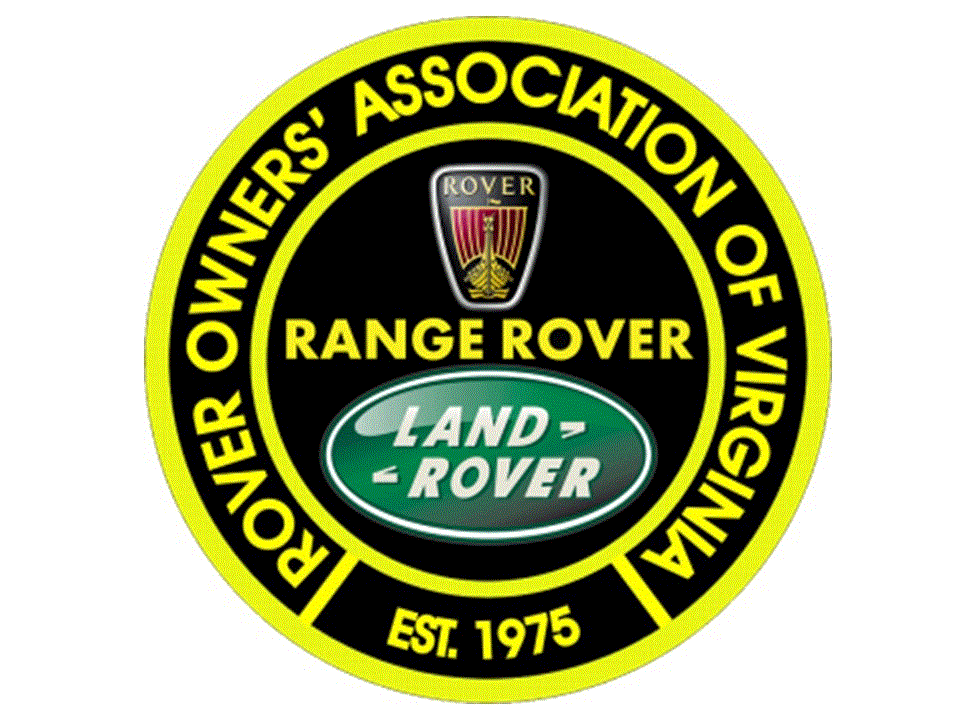 Rover Owners Association of Virginia
2023 Mid-Atlantic Rally (MAR)
Little George Rod and Gun Clu

b
at Pearl's Pond
Buckingham County Virginia
​
Dates: October 5-8, 2023
Location: Near 6549 Bridge Port Rd
Arvonia, VA 23004
(37°43'56.5"N 78°23'52.7"W)
​
​
​
​
The title sponsor for the 2023 Mid-Atlantic Rally us UKAR Auto. They are currently taking orders for delivery at the MAR!
​
REGISTRATION:
Registration is limited to the first 200 vehicles! The MAR will return to the Little George Rod and Gun Club. Our goal is to conduct a well organized event that everyone enjoys and that the land owner is happy to invite us back next year. We are working with limitations in terms of open trails, camping space, numbers of volunteers, and impact to the property. We hope to take what we learn from this year and try to expand the event in future years.

Registration costs are $150 (early registration) for the first vehicle ($30 for each additional vehicle per family). Registration closes at midnight on Friday, September 15th. The base registration includes one vehicle, one meal ticket, one raffle ticket, and one t-shirt.

​Please note that all attendees must be current members to attend. Membership dues ($20/year) can be paid separately via the registration website, if needed. All memberships must be renewed at the MAR each year.
​
Please make sure you read "The Rules" before registering.
TRAILS:
Updates on trails after our scouting crews go out to the property.
​
STAY THE TRAIL! Any rally participant found off trail, in an otherwise restricted area, causing damage to the property, or otherwise causing a disturbance will be asked to leave without a refund. No warnings will be issued.
EVENTS:
We are excited to be offering a packed schedule of activities for the MAR. These include daily trail rides, Friday Night Festivities, games and competitions on Saturday, and a dinner with raffle prizes on Saturday night.
​
Keep an eye on our event schedule page for times and to see updates for other displays or competitions as we get confirmation from our sponsors.
​
CAMPING/LODGING:
The camping location has changed for 2023. Please refer to the updated map. Primitive camping is available onsite. Tents, campers, and trailers are all allowed. The road into the rally area may not be friendly to oversized rigs (large RV's or 5th wheel trailers) but standard sized campers and trailers should have no problem. Flat ground is at a premium, so please plan ahead and bring plenty of leveling blocks.

There are no electricity or plumbing facilities. Port-a-Loos will be provided.

There is access to a hose bib at the main pavilion - but that is not close to the camping area. It is best to plan to have a large water container for your camping needs.

Generators are allowed. Rally participants should remember to be courteous with generators and mindful of the noise. We ask that all generators be shut down by 11:00pm.
MEALS:
Beef Brisket with au jus
Smoked Chicken
Mashed Potatoes
Squash Caserole
Green Bean Almondine
Yeast Rolls
Apple Cobbler and Chocolate Cake
water, tea or lemonade
​
T-SHIRTS:
Early registration includes one short sleeve t-shirt.

After the early registration period closes, online purchases of t-shirts will stop.

Extra t-shirts will be available for purchase on site for $20.

Please note that on site t-shirts quantities will be limited and we will not have a large availability in all sizes for sale at the event.
FIRES:
Campfires are permitted for this event. Please make sure that you clean up your fire area at the end of the event and remove any large pieces of unburnt wood from the field. Please note that there is not a pile of firewood at this location. Any firewood would have to be gathered or brought by each rally participant. Do not bring boards with nails or other construction trash to burn. Please do not cut or damage any live trees and respect the property.
​
Campfire guidance may be updated closer to the event date based on weather and wildfire conditions.
Rovers North Road Taxed Vehicle (RTV) Course Competition
Rovers North is once again sponsoring the RTV Course. This will be open on Saturday afternoon and available for all drivers to test their skill against the course. This event is one of the proud traditions of MAR!
RAFFLE:
Raffle tickets will be sold on-site. We always have some great items from our sponsors such as;
PETS:
Pets are allowed. Please remember to be courteous and safe with your pets and keep them leashed at all times. The land used for this year's MAR is a wildlife preserve. The owner of the property does not want pets off leash disturbing the wild life.
​
LOCAL POINTS OF INTEREST:
See our page on local points of interest to get to know the area better.
​