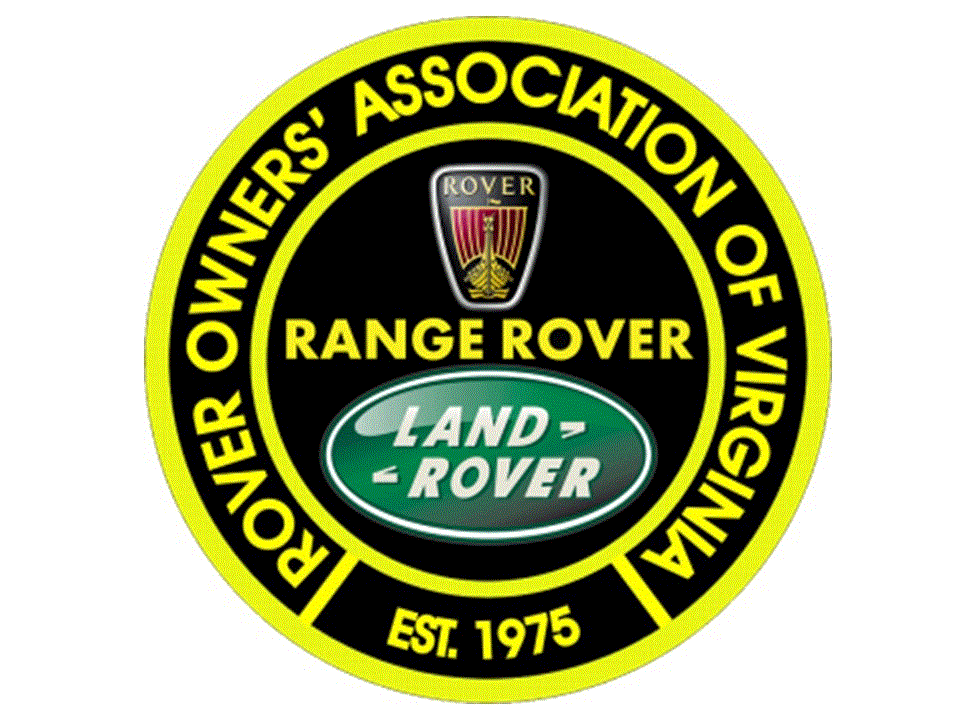 Rover Owners Association of Virginia
39 Mountain Inn Loop, Roseland, VA




April 18 - 21, 2024
Please join us for our annual spring rally. Our Rovers At Wintergreen (RAW) rally is hosted at the Wintergreen Ski Resort conveniently located in central Virginia. This location affords us access to the comforts of the resort, miles of wooded trails over scenic and challenging terrain, plus the option to enjoy fine food and drink at several of the local restaurants, breweries, and distilleries.
​
Health and Wellness: As the COVID-19 Public Health Emergency remains in effect, please follow all CDC Guidelines during the event.
Registration: Registration costs are $130 (early registration) for the first vehicle ($25 for each additional vehicle per family). Early registration closes on Friday, April 7, 2023 and the price goes up after that. The base registration includes one vehicle, one adult meal ticket, one raffle ticket, and one t-shirt.
Late and on-site registration costs will be $150 for the first vehicle. Late registration includes one vehicle and one raffle ticket. There may be additional meal tickets and t-shirts that can be purchased for additional costs on-site. Supplies will be limited and will be on a first come, first served basis.
​
Please note that all attendees must be current members to attend. Membership dues ($20/year) can be paid separately via the registration website, if needed. If you attended the 2022 MAR (or renewed any time after that) then your membership is still current. (Do you have a ROAV sticker with 2023 across the bottom?)
​
Please make sure you read "The Rules" before registering.
​
Please note that this year's event will be capped to the first 125 registrants. This is in order to ensure we do not have too many trucks on the trails, the dinner space is not overcrowded, and everyone enjoys their experience.
Accommodation: Overnight accommodations are not included in the event registration. Attendees are encouraged to contact the Wintergreen Resort group reservation telephone number at 877-465-4403 Monday through Friday, 9:00am to 5:00pm, to make their own reservations. This number is set up specifically for our event with special rates starting at $139 / night (single). All room reservations are subject to a resort amenity fee of 10% and sales tax of 10.3%.Please refer to our group name of Rovers Owner Association of Virginia when making your reservation.
​
Please note that check-in time at the resort is 4:00pm and check-out time is 11:00am. The ROAV group rates and room blocks are held until April 7, 2023. After that date - the rate is subject to room availability.
​
Breakfast: The resort has shared that the Copper Mine restaurant should be open this year and have a full breakfast buffet available (pay on your own). The club will have a very limited amount of coffee, juice, muffins, and fruit available at the Commonwealth Ballroom on Saturday and Sunday mornings included as part of your paid registration.
​
Saturday Dinner: There will be a group meal at the Wintergreen Resort on Saturday evening. A cash bar will open at 6:00pm for a happy hour with dinner scheduled for 7:00pm. One adult meal ticket is included with each registration. Extra Saturday meal tickets can be purchased online for $30 / adult or $15 / child. Menu will be; (sample - subject to change)
Southern Salad Bar

Fire Ice Salad

Creamy Coleslaw

Beef Pot Roast with Vegetables

Grilled BBQ Chicken

Baked Catfish with Lemon Chive Sauce and Hushpuppies

Mashed Potatoes and Gravy

Seasonal Vegetables

Rolls and Corn Muffins

Fruit Crisp

Chocolate Layer Cake
​
Sponsors, Raffle and Giveaways: ROAV enjoys the strong support of several loyal sponsors. If you are interested in sponsoring this event then please reach out to admin@roav.org and we can share some information with you.
Immediately following dinner (~8:00pm), we will have a small raffle with several giveaways provided by our generous sponsors.
Event T-Shirts: Event T-Shirts are available on a pre-order basis. Shirts may be purchased for $20 online. The cut off period for pre-purchasing t-shirts will be Friday, April 7, 2023. There will be a very limited supply of t-shirts available for purchase on site. It is best to register early to reserve your t-shirt.
Trail Rides: There are various trails available for RAW attendees at a mix of scenic, intermediate and advanced. All trail drives will be guided. More information about routes and times will be provided at registration. There is currently a plan for a sunset trail ride on Friday that should be over in time to enjoy dinner on your own at one of the many popular local eateries and breweries.
2023 Work Weekend Schedule:
​
Work Weekends are open to all members. They normally consist of brush clearing and limb trimming. The common tools needed are limb-loppers, heavy-bladed weed whackers, chainsaws, work gloves, rakes, and a positive attitude. There are usually good opportunities to get your truck tires muddy, as well. The work weekend begins by meeting at 8:30am:
​
​
March 18
March 25 (Snow/Rain Date)
April 8
April 15 (Snow/Rain Date)
​
Ashley's Market
6445 Rockfish Valley Hwy
Afton, VA 22920
​
Please send a note to admin@roav.org if you are planning to attend.
​
Rovers at Wintergreen
FINAL Events Schedule
April 21-23, 2023
​
Friday, April 21:
9:00 AM - Trail work meeting & final trail preparation begins (morning work detail - meet in Parking Lot E)

2:00 PM - 5:15 PM Onsite event registration and vehicle classification opens @ Lodge / Commonwealth Lobby

6:00 PM - Evening Scenic Trail Drive - meet @ meet in Parking Lot E (please be there no later than 5:30pm)

7:30 PM - Dinner on your own – Scenic Trail Drive shall have a leg that breaks off to allow participants to exit at the base of the mountain for brewery & restaurant stops
Saturday, April 22:
7:00 AM - Morning coffee and light fare @ Lodge / Commonwealth Lobby

8:00 AM - Club Meeting & Briefing @ Lodge / Commonwealth Lobby - all drivers are required to attend.

8:30 AM – Guided trail drives (scenic, intermediate and aggressive) - meet in Parking Lot E (not later than 8:30am)

12:00 PM - Lunch break (pack your own)

1:00 PM - 5:30 PM - Afternoon guided trail drives (self guided - spa, hiking, and other activities available at resort)

5:30 PM – Cocktail Party / Social Hour

7:00 PM - Dinner @ Lodge / Commonwealth Ballroom

8:00 PM - Sponsor raffle and prize give away
Sunday, April 23:
7:00 AM - Morning coffee and light fare @ Lodge / Commonwealth Lobby

8:30 AM - Noon - Morning guided trail drive (self guided - spa, hiking, and other activities available at resort)

Noon - Lodge Check-out and event closes
Afternoon - The Resort remains open and available for your use.
to learn more about the local area and attractions.
The information below is for the 2023 event. The information will be updated for 2024 near Feb 2024