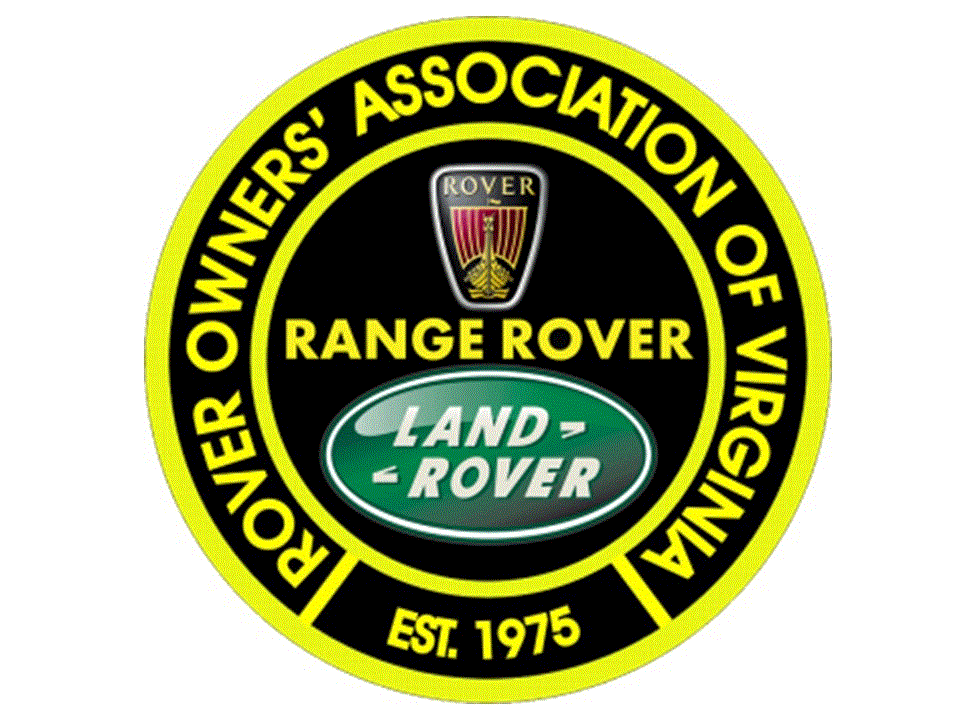 Rover Owners Association of Virginia
2022
Mid-Atlantic Rally Schedule
(Note: we will work to adhere to this schedule as best as the weather and Rovers allow - all times are approximate.)
​
Thursday, September 29th
​
2:00 pm: Rally Officially Opens
​
2:00 pm ~ Onsite Event Registration @ Rally Control
5:00 pm
​
Dinner On Your Own
​
Friday, September 30th
8:00 am: - Onsite Event Registration @ Rally Control
4:00 pm
8:00 am: Coffee at Rally Control

8:30 am: Drivers Meeting @ Rally Control (mandatory for all trail drivers)
9:00 am: Trail Rides @ Rally Control
Scavenger Hunt Begins
Lunch Break Own Your Own
5:00 pm: Friday Night Festivities @ Main Pavilion
8:00 pm: Sponsored By Land Rover Richmond
- Bluegrass Band
- Snacks
- Beverages
- Display vehicles
​
Dinner on your own
​
11:00 pm: Quiet Time
​
(Trails close at dusk)
​
Saturday, October 1st
8:00 am: ~ Onsite Event Registration
10:00 am:

8:00 am: Coffee @ Rally Control
8:30 am: Drivers Meeting @ Rally Control
9:00 am: Trail Rides
Lunch Break Own Your Own
2:00 pm: Rover Competitions* @ Gregory Island
Rovers North RTV

Blind Man Obstacle Course

Scavenger Hunt Ends - turn in cards
*Do all three and compete for the Aluminum Man Triathlon Award!!!
​
6:00 pm: Group Dinner @ the Pavilion
- Dinner served promptly at 6:00pm - not responsible for saving you food if you do not show up to dinner on time.
- Be sure an buy your meal tickets ahead of time!
7:00 pm: Sponsor Raffle and Prize Give Away @ the Pavilion
​
11:00 pm: Quiet Time
(Trails close at dusk)

Sunday, October 2nd
8:00 am: Coffee @ Rally Control
9:00 am: Trail Rides
Lunch Break Own Your Own
1:00 pm: Camp Check-Out and Rally Closes
​
​
​