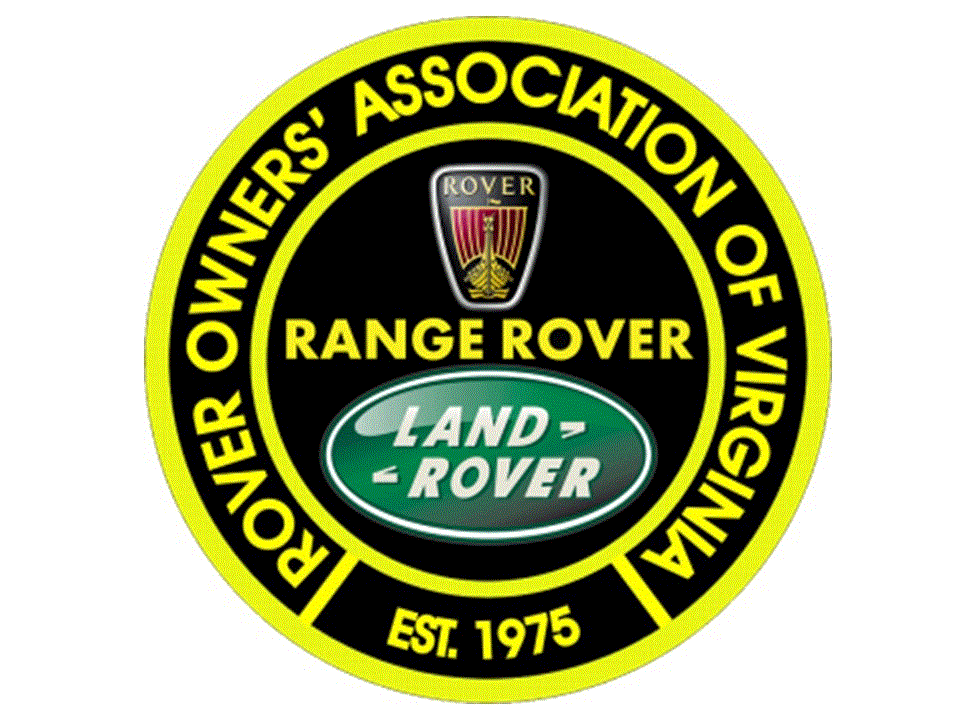 Rover Owners Association of Virginia
2021 Mid-Atlantic Rally (MAR)
Wheatland Farm, Giles County Virginia
​
​
Dates: September 30 - October 3
Location: 100 Hoges Orchard Ln, Pembroke, VA 24136
(37°18'50.8"N 80°35'07.8"W)
​
REGISTRATION:
Registration costs are $140 (early registration) for the first vehicle ($25 for each additional vehicle per family). Early registration closes on Saturday, September 11th, 2021. The base registration includes one vehicle, one raffle ticket, and one t-shirt.

Late and on-site registration costs will be $175 for the first vehicle. Late registration includes one vehicle and one raffle ticket. There may be additional t-shirts that can be purchased for additional costs on-site. Supplies will be limited and will be on a first come, first served basis.​

Please note that all attendees must be current members to attend. Membership dues ($20/year) can be paid separately via the registration website, if needed. All memberships must be renewed at the MAR each year.
​
Please make sure you read "The Rules" before registering.
TRAILS:
There will be trails available for all skill levels.
Beginner / Stock Trucks (over 8 miles of fire roads)

Intermediate / Modified Trucks

Intermediate to Advanced / Modified Trucks

Remember – TREAD LIGHTLY
All trail rides will be guided. (We are seeking volunteers to be guides!)
We are pleased to announce that the property manager will again allow us to travel through the lower fields across the street from the rally camp area to gain improved access to the trails. This negates the need to drive the 7 miles to the top of the mountain and enter there like we have done in years past. The lower fields will be stocked with cows and as a condition of this access, we must have guides escort trucks. Please remain with the group guides and be respectful of the property owner and his livestock to ensure that we are able to hold future events here.
​
Finally, ROAV is not responsible for the safety or vehicle recovery of any attendee that sneaks off without a guide and finds themselves all alone and in a tough spot.
EVENTS:
Keep an eye on our event schedule page to see updates for other displays or competitions as we get confirmation from our sponsors.
​
CAMPING/LODGING:
Primitive camping is available onsite. Tents and campers are all allowed. The short road in to the rally area may not be friendly to over-sized rigs (large RV's or 5th wheel trailers) but standard sized campers should have no problem. Flat ground is at a premium, so please plan ahead and bring plenty of leveling blocks.
There are no electricity or plumbing facilities. Port-a-Loos will be provided.
(Update Aug 30,2021) The normal hose bib water supply is out of service. The pipeline construction on the mountain has severed the water line and there is no estimated time for repair. Everyone should plan to bring fresh water with them.
Generators are allowed. Rally participants should remember to be courteous with generators and mindful of the noise. We ask that all generators be shut down by 11:00pm.
Hotel accommodations can be found nearby at Mountain Lake Hotel or at any of the various hotels in Blacksburg, VA. Rally participants are on their own if they wish to secure a hotel room and these costs are not included in the cost of registration. You are encouraged to book early. (Virginia Tech football appears to have an open weekend during our 2021 event but please plan ahead if you are planning to use a hotel.)
MEALS:
Meal tickets can be purchased ahead of time online. We are required to give the caterer final numbers on September 18th. Make sure you buy your meal tickets before then. (We will have

very limited number

of meal tickets to sell on site.)

Barbeque Buffet

Pork Barbeque Sandwiches​

Choice of 4 sauces ( Kickin', Smokey, North Carolina, and Carolina Gold)

Macaroni and Cheese

Baked Beans

Chocolate Chip and Oatmeal Cookies

Sweet and UnSweet Tea
​
T-SHIRTS:
Each registration gets one short sleeve t-shirt include with your registration.

Extra t-shirts are available for purchase for $20.

Please note that after early registration closes, t-shirts quantities will be limited and we may not have a large availability in all sizes for sale at the event.
FIRES:
Campfires are allowed at each campsite. There is almost no firewood available onsite (Y'all burned it all last year!). We may haul some in during a work weekend but we are not certain about this. Please bring axes or mauls for splitting wood.

Check in with Rally Control to stay informed on current fire conditions. The Giles County area has suffered from a lack of rain most of the summer and we may experience some fire restrictions.

Please clean up fire areas when you are done to allow for the mowing of the field for next year.
Rovers North Road Taxed Vehicle (RTV) Course Competition
Rovers North is once again sponsoring the RTV Course. This will be open on Saturday afternoon and available for all drivers to test their skill against the course. This event is one of the proud traditions of MAR!
RAFFLE:
Raffle tickets will be sold on-site. We always have some great items from our sponsors such as;
Sarek Autowerke

Rovers North

Lucky 8

Atlantic British

Bubba Rope

BruTrek

Hi-Lift Jack

Mountain Khaki

RoverGuy

(more)
PETS:
Pets are allowed. Please remember to be courteous and safe with your pets and keep them leashed at all times.
​
LOCAL POINTS OF INTEREST:
Follow this link to learn more about the area that hosts the MAR.
​
​MAR Trail Prep
​
July 24-26

Aug 7-9

Aug 28-30 or Sep 4-7
​
All trail prep will take place at MAR Meadows (100 Hoges Orchard Lane). There will be primitive camping available for those that wish to stay overnight. Please make sure you are healthy and have taken suitable pandemic precautions to include appropriate face coverings when necessary and social distancing.
Please bring chain saws, loppers, metal blade weed whackers and any other trail clearings tools you have in the shed. If we can get enough help, we hope to create a new long trail along the edge of the property to give us an additional loop.
​
​
​
​
Click the image of map above to see a larger version.