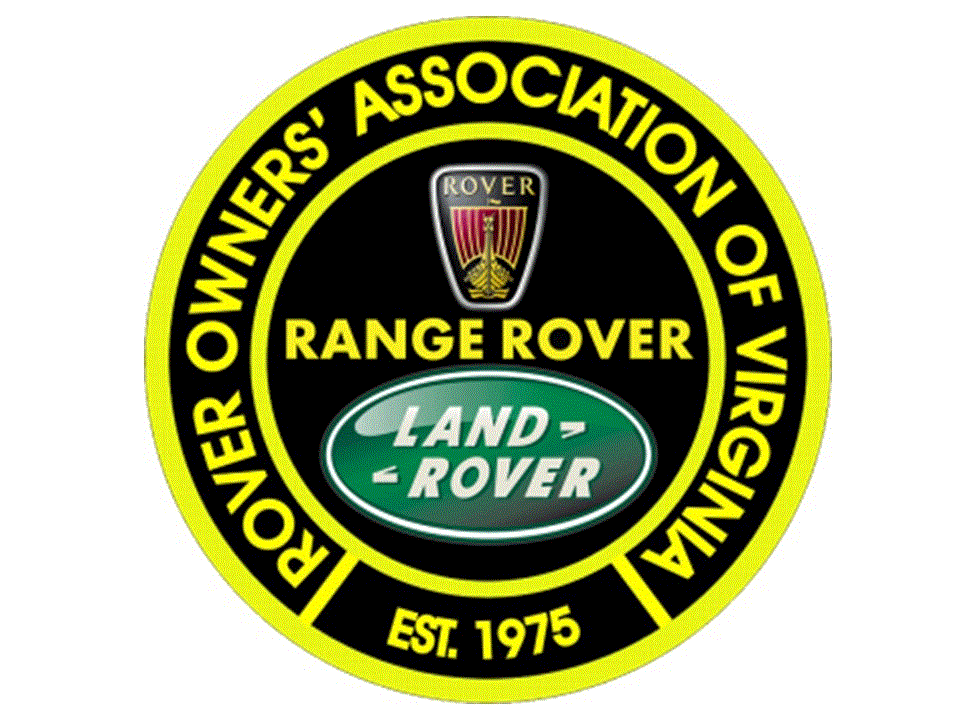 Rover Owners Association of Virginia
​
The MAR is hosted inside Giles County, VA. The area offers several opportunities to visitors and is especially scenic in the Autumn. The map above highlights a few places that are nearby and might be of interest to a MAR visitor. Off this map and to the East is the campus of Virginia Tech which draws huge crowds for home football games, Please keep their schedule in mind when planning your MAR adventure - especially in consideration for hotels.
​
Walmart Supercenter: Typical Walmart. This store has groceries and some camping supplies. There is also fast food and fuel in the same area. (8 miles / 12 minutes from MAR Meadows)
Tangent Outfitters: (http://www.newrivertrail.com/) This is a gas station and an Outfitter & Guide service. They provided fishing and tubing trips on the New River as well as a small cafe that makes breakfast and sandwiches to-go. This gas station does not sell diesel and closes at 9pm. (3 miles / 5 minutes from MAR Meadows)
​
MAR Meadows: This is where we camp each year for the MAR.
​
Hilltop Grocery: (Facebook Page) This is a gas station that also has a deli attached to it. The deli makes home made doughnuts and has a pretty good hot menu of fried chicken, burgers, and various sandwiches. They sell diesel fuel and close at 9pm. (4 miles / 6 minutes from MAR Meadows)
​
Mountain Lake Lodge: (http://www.mtnlakelodge.com/) Made famous as the setting for the movie "Dirty Dancing", this mountain top resort has first class dining and lodging options. Even if you do not plan to stay there over night, they offer several outdoor recreational programs and a "Dirty Dancing" themed tour. (6 miles / 14 minutes from MAR Meadows)
​
Cascades Falls: (http://virginiasmtnplayground.com/cascades/) This recreational day use area features a 66 foot waterfall at the end of a scenic 2 mile hiking trail. (6 miles / 13 minutes from MAR Meadows)
​
Additional Resources not shown on Map:
​
Other Lodging;
​
Holiday Motor Lodge Pearisburg (2-Star Hotel)
401 N Main St
Pearisburg, VA 24134
(540) 921-1551
​
MacArthur Inn (2-Star Hotel)
117 MacArthur Ln
Narrows, VA 24124
macarthur-inn.com
(540) 726-7510
​
Angel's Rest Hikers Haven
(Laundry services and free wifi)
204 Douglas Ln
Pearisburg, VA 24134
angelsresthikershaven.com
(540) 787-4076
​
Campgrounds / RV Parks (with services);
​
Riverview Campground
2779 Virginia Ave
Narrows, VA 24124
(540) 726-7840
​
Eggleston Springs Campground
346 Cliffview St
Pembroke, VA 24136
egglestonspringscampground.com
(540) 626-6366
​
Gentry's Landing Campsite
1770 Virginia Ave
Rich Creek, VA 24147
(540) 726-7509
​
Restaurants;
​
Palisades Restaurant (Farm to Table $$) (6.2 miles away)
168 Village St, Eggleston, VA 24086
thepalisadesrestaurant.com
(540) 626-2828
​
Riviera Mexican Grill (3.2 miles away)
5870 Virginia Ave, Pembroke, VA 24136
rivieramexicanpembroke.com
(540) 626-5441
​
Other;
​
Land Rover Roanoke
5000 Franklin Rd SW
Roanoke, VA 24014
Located in: Berglund Luxury Roanoke
landroverroanoke.com
(866) 707-0703
​
Auto Zone
125 Kinter Way, Pearisburg, VA 24134
autozone.com
(540) 921-0387
​
Super Value Grocery
109 Blue Grass Trail
Newport, VA 24128
supervalu.com
(540) 544-7702
This gas station is a little farther from the MAR Meadows (6 miles to east) but it sells 100% ethanol free gasoline and on road / off road diesel fuel. They also normally have a great selection of local produce.
​
Carilion Giles Community Hospital
159 Hartley Way, Pearisburg, VA 24134
carilionclinic.org
(540) 921-6000
​
Clover Hollow Bridge (6 miles)
The 100 year old Clover Hollow Bridge (or Sinking Creek Bridge) is one of Virginia's remaining seven historic covered bridges. ​The 70 foot span, impossible to miss on Route 601, is only open to foot traffic. ​A small wayside park offers parking space for bridge visitors and a creek-side picnic table for a peaceful lunch.
​
Potts Mountain Jeep Trail - Upper Trailhead (50 miles)
Potts Mountain Jeep Trail is one of very few places, if not the only public place, in Virginia built specifically for off-roading. Difficult at best, Potts Mountain Jeep Trail is not for stock four wheel drive vehicles. Numerous obstacles fill the trail and many obstacle bypasses offer only a slightly easier route. Located within the Jefferson and George Washington National Forest, the Potts Mountain Jeep Trail is remote and surrounded by rugged wilderness. The Barbours Creek Wilderness Area borders most of the trail to the east. Due to the trail's remote location, it is not recommended to travel alone.